Hey Winnipeg! Did it Snow Last Night?
Ok ok Winnipeg… it snowed a ton last night… that perfect, sticky, snowball and snowman making snow. This means the city is covered in a beautiful aura of white… I think it's calming and beautiful and makes me want to snuggle up in bed! But, I get that there can be some issues that come up when the weather takes over…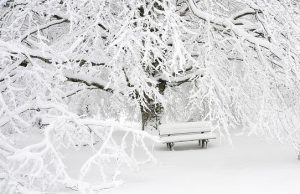 First things first, there's a lot of shoveling to be done. This means extra care in proper form and technique when you're shoveling (because if you spent any time doing it this morning, you know it's the wet/heavy stuff) to avoid unnecessary injury. This means taking it a little bit at time and lifting with your knees as to not strain your back. The best thing that you can do for yourself, is to make sure you're keeping in the best health possible. This means, getting your workouts in and eating non-inflammatory foods to make sure that your body stays in the best shape so that when you do need to do a lot of shoveling, your body is better equipped for it. And, if something does happen that you get a little sore, check in with your favorite chiropractor to have them assess the injury and a nice massage never hurts either!
With all that snow comes less than stellar driving conditions. This means you have to take it slow, don't stress over being late for work (people understand) because emotional stress creates subluxation. But taking your time and being aware of your surroundings and the road conditions will also help to decrease your chance of an accident. Car accidents are way too common and can cause a lot of physical trauma. Even just a little tap can give you whiplash, headaches, back and neck pain. So, if the unfortunate thing happens and you do get in an accident, make sure to get a chiropractic evaluation done to assess the condition of your spine and nervous system.
And, since you're all amazing, wonderful, and helpful people, you might be pushing a few people's cars out from being stuck… Take care of your body, spine and nervous system so that you're not helping someone at the expense of your own body. Get good grip and push with your legs. And even if you feel great after, get an adjustment, you won't regret it.
But, take a moment, enjoy the beauty that lies in the stillness of the fresh fallen snow, and remember that summer's on its way!
Kristine
---
---