You Are the Average of the 5 People You Spend the Most Time With
Our friends and family are our world. Without them, life just isn't the same. They are the ones who encourage us, who challenge us, who love us no matter what, and who will stand up for us whenever needed and without question.
I think that we've all heard that we are the average of the 5 people that we spend the most time with, so we need to make sure that those people are the best! (not saying that they aren't already…) So what makes someone the best? To be the best versions of ourselves we need to make sure that we are in optimal mental, physical and emotional health. Having great people who love and support us makes having that optimal health even easier!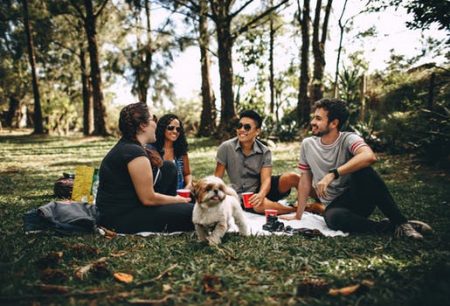 Mental and emotional health is something that we're hearing more and more about. People are more open and willing to talk about their emotions and feelings and how it affects them. This is an amazing thing! Open communication and people's willingness to talk openly about how they feel and how they are made to feel is something that is so essential in our Winnipeg community. Having optimal mental health has a lot to do with the ability to talk openly about our feelings and learn how to best deal with them and also about having the proper support when it comes to our emotions. Being around people that are looking out for your optimal mental wellness will help to not improve your own mental well-being but also to help you to become a better support of the mental well-being of those around you.
Physical health is a key component in our complete health and function. Physical health includes not only exercise components but also how our bodies function and heal without interference. We need to make sure that our spine is in proper alignment to allow for the best healing to happen. It's also important to incorporate a great exercise routine and quality nutrition.
So how do we make sure that the people that we walk through life with are as healthy as possible? Easy! Encourage and work together when it comes to exercise and nutrition. Make workouts that you can do together that are fun and where you can hold each other accountable. Make sure that you're all getting your regular wellness chiropractic adjustments from your favorite chiropractor to ensure that your spines and nervous systems are all in tip top shape. And, make sure you keep open communication and talk about the things that are important to you and that motivate and empower you. Set goals together and do what you can to help each other to accomplish those goals so you can keep setting bigger and better ones!
Life isn't a thing that you are meant to do on your own, enjoy the people around you, be grateful for them, and stop at nothing to nourish those relationships and make them the best they can be!
Kristine
If your friends haven't had a chance to get their spines and nervous systems evaluated, mention this blog before April 2, 2018 and they will receive a complete exam for only $90. This exam will include a consultation with our doctors, specialized nerve scan, x-rays (complimentary and taken only if necessary), and a follow up appointment to review the findings. Schedule their appointment in the office today!
---
---