Team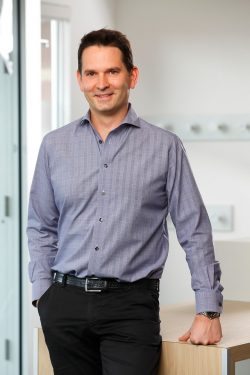 Dr. Zsolt Egey-Samu
What an awesome day.
That's what moves me, that's what motivates me.  Whether it's for myself, family, staff, friends or patients, that's it. How to think, be and do better. So we can have a more awesome, impactful, grateful day.
It's honestly not always easy. You know what I mean? It starts with people. I surround myself with great people starting with my wife Dr. Robyn and my kids. Then there is the team at the office, our circle of friends, church, patients and all the media I try and engage in daily. Some of the media I am reading right now are, "Einstein's Biggest Mistake" by David Bodanis, "No Limits" by John Maxwell, and the Bible. The next read on my list is "The Gifts of Imperfection" by Brene Brown, suggested by my wife.  Great podcasts and music are a critical part of my day. I enjoy the time spent on interviews with world changers and the sound tracks that impact our lives.  Movies that show the passion and spirit of people.  Movies like Hacksaw Ridge and Forest Gump. All these things get me going and keep me going.
Having graduated from Northwestern college of chiropractic in 2000, it's amazing to see the changes in health care and people's health. Some good, some not so good. That's why I lecture and speak to Fortune 500 businesses, churches, lunch and learns and homeless shelters.
That's what moves me, that's what motivates me. Whether its for myself, family, staff, friends or patients, that's it. How to think, be and do better. So we can have a more awesome, impactful, grateful day.
I am part of:
The International Chiropractors Association
Manitoba Chiropractors Association
MaxLiving
The Winnipeg Executives Association
The Entrepreneurs Association
Although we haven't met, I'm very appreciative of you taking time to read this bio.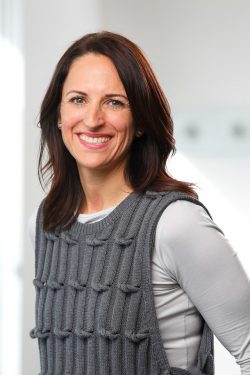 Dr. Robyn Egey-Samu
I fell in love with the Philosophy of Chiropractic even before being adjusted. I was still searching in my third year of University on what "I wanted to become", taking all the pre-med, pre-pharmacy courses, but I never felt those professions were right for me. I still remember that moment in 1992 in The Dafoe Library while I was studying, and read an article on Chiropractic. It changed the course of my life. From that pivotal experience, the Chiropractic Philosophy has directed my purpose and psychology.  It lead me to meeting my husband, Dr. Zsolt, and how we live life and raise our family.
I am so grateful I know the power to heal and be well that has been placed in our bodies, and strive to continue to improve my own health, my family, friends, team and patients; which all come under the heading of "family". I'm inspired to see patients and their families lives improve, change and reach goals and dreams they never thought would be achievable in their initial state of health. I love that we are a team that helps our patients restore their belief or discover that their body is designed to heal and even get better with age!
When not at the office I love to read, walk our dog, Atlas, exercise at OrangeTheory and cook.
Currently, I am reading "Gifts of Imperfection" by Brene Brown and my Bible. Next in queue is the third book of Harry Potter.  In the car, I listen to Jazz or Chill on the way to school or a message from a pastor, or a podcast from inspiring people, such as Leon Fontaine, Steven Furtick and Sara Blakely. One of our mentors, Dr. Charles Ward, had repeatedly said, "Garbage In, Garbage Out".  So we strive to remain mindful of our mental environment.
My hope is if you are reading this, you are wanting to improve your current health state and I will feel grateful if you chose our office and team to assist and empower you with your goals.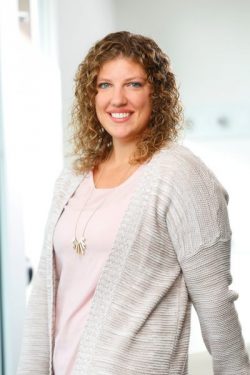 Dr. Sarah Vadeboncoeur 
I graduated valedictorian of my class at Northwestern Health Sciences University. While studying chiropractic in Minneapolis I also obtained my bachelors of science in human biology, and certifications in chiropractic acupuncture, Graston, and Fascial Movement Taping (RockTape).
One of my passions is working with athletes, having played and then coached volleyball after graduation. Athletes are some of the hardest working, most dedicated people out there and I always enjoy working with them. I had an amazing experience volunteering as a Chiropractor at the Canada Summer Games. It was extremely rewarding being able to step into such a positive environment such as the Canada Games and be able to adjust the athletes, coaches, and referees.
I am inspired by random acts of kindness. Every day I also get to be inspired by seeing the power of the human body and what we are all capable of as individuals. When it comes to inspiration, I need look no further than my family and friends.  They are the people in my life whom always push me, through their own actions, and lead by their example for me to be a better and stronger person.
The book that is currently sitting on my nightstand is "Well Adjusted Babies". It covers a range of topics for parents and healthcare providers who want more information about holistic options for babies and for women throughout pregnancy.  My favorite thing right now is probably the show "This is Us", and I'm always listening to classic rock music.
When I am not helping patients, I enjoy fishing, sailing, playing volleyball, reading a good book, and being at the lake.
I also enjoy doing workshops around the community; from businesses, retirement homes, to mothers groups I enjoy talking about a variety of topics to a large range of different groups or individuals.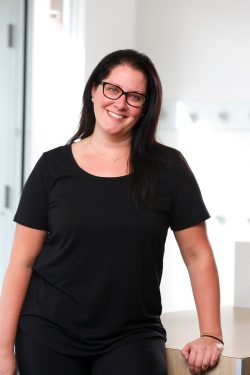 Leanne Hanlan – Registered Massage Therapist
I Graduated  from the Professional Institute of Massage Therapy and I have been practicing full time massage therapy since 2008.
I am inspired by Princess Diana, random acts of kindness, music and new opportunities. My favorite things I enjoy are the outdoors and sampling fresh fare in the form of fruits and vegetables. I get energy from squats, guilt free cat naps, playing freely in nature, slow-pitch camping, hiking, canoeing and kayaking.
I Look forward to customizing individual treatments to suit individual needs within a chiropractic clinic and provide new tools for clients to help improve their health and overall quality of life.
I am excited to be working with such a positive group of people!
Kristine
Kristine has been blessed to be a part of the Focus Chiropractic team since 2012. She has committed her life, and the life of her family, to living by the 5 Essentials. Living this way has allowed her to be able to accomplish goals that she never thought possible, and now she's passionate about teaching others about the 5 Essentials and how it can unleash unlimited healing potential in their lives in order to help them to achieve every goal they've set their minds on.
She is so grateful to work in a place that she gets to be inspired by the people around her every single day. From the doctors to therapists to team members to amazing practice members, every interaction she has with each person has a profound impact on her life and continues to motivate her to learn more to be able to serve at the highest level. She gets her energy to be able to give 110% every day from knowing that she gets to serve amazing people, from her beautiful daughters (Sumiko and Miyuki) and from her faith.
Kristine loves to spend her time outside of the office with her daughters, going to the gym, learning more about health, wellness, leadership and faith, meeting new people, and going to church.
Rebecca
Rebecca has loved working at Focus Chiropractic ever since her first day back in March of 2016. Through the help and guidance of her doctors and team members, Rebecca has learned so much about health and wellness, the 5 Essentials, and herself.
She is inspired by the principle of Chiropractic, that the power that made the body heals the body. Rebecca has personally experienced the significant impact that chiropractic care can make on someone's quality of life. This drives her to reach as many people as possible, to help them understand how many ways chiropractic care can benefit them. She is inspired by the patients she gets to see and meet, and the stories that she gets to be a part of. This gives her energy to come to work every day with the purpose to serve and make a difference in someone's life.
Outside of the office, Rebecca can often be found listening to country music, walking her dog, Tucker, and enjoying a workout at OrangeTheory!